(
Shores of Indian Lake
#9)
Catherine Lanigan
Adult Contemporary Romance
Paperback & ebook, 384 pages
December 1st 2017 by Harlequin Heartwarming
Must they always be continents apart?
Nobody expects Paris fashion designer Grace Railton to settle down in her Indiana town, least of all Mica Barzonni. Fifteen months ago, he turned to her for comfort and compassion following a farming accident that left him permanently injured. Then she returned to France and went silent on him.
Until, suddenly, Grace shows up on his doorstep with life-altering news. Mica, a father? He's barely learned to navigate his postaccident life. But this could be his chance to become the man he's always wanted to be—the husband and father Grace and their baby son need. Now Mica just has to convince her to stay.
Goodreads│Amazon│Barnes & Noble│Book Depository│Harlequin
EXCERPT:
NEW YEAR'S WAS all about fresh starts. New goals. Rethinking life. At least that's what Grace told herself to justify flying across the Atlantic at the last minute over the holidays.
Yet, here she was, sitting in her Aunt Louise's car outside the Barzonni villa in the freezing cold. The afternoon sky was a slab of blue-gray pewter that was enough to depress the happiest of souls. It did nothing to bolster her courage.
She dropped her forehead to the steering wheel. "I'm out of my mind." She balled her fist on her thigh. She had to do this. Had to. Tears stung her eyes, but she pressed her fingertips to the corners. She couldn't let anyone see her crying. Especially not Mica.
She had to pull it together. She'd felt brave over the past year, but that didn't come close to how heartrendingly brave she was going to need to be once she came face-to-face with Mica.
He's going to hate me forever.
Oh, he'd wanted her on that golden October night over a year ago. Those days had been like a giddy ride on a Ferris wheel. She'd worked long hours for Aunt Louise at the ice-cream shop, while Louise went to rehab, saw her doctors and healed. She'd never known when she'd see Mica from one day to the next because they never actually made dates or scheduled dinners. He had simply showed up at closing time.
He had been battling anger and depression over his injury. She'd cut him a lot of slack, but still, his distance constantly warred with the magnetism between them.
Before the month she'd spent in Indian Lake, Grace had been attracted to Mica—intrigued by the memory of that day in the pool. Yet in the month they'd spent together, she'd grown to care about him. Deeply. She wasn't sure he'd understood just how deeply. He hadn't asked. Mica was a loner. "Aloof" didn't begin to describe his attitude at times. He needed solitude to heal his psyche. Grace knew instinctively when to be with him and when to give him space. Yet she cherished every glimpse of him. Every breath and word he spoke. For her, there hadn't been anything more important than simply spending an hour over a cup of coffee with Mica.
Looking back, the sharp blade of reality was that as much as she'd tried to show she cared about him, Mica had never said he cared about her. Never told her he loved her. Now that she thought about it, he'd never told her that he even liked her. All of which was a flimsy foundation for a relationship.
"Not that we even have one," she grumbled. Grace couldn't pin that one on Mica. She'd been the one to cut off communication.
She'd itched to send him an email, longed to hear his voice on the phone. But she'd had only one thing to say to him. And it was the one thing she couldn't—wouldn't—say.
I'm pregnant.
She had told herself over and over that he didn't love her and only wanted her as a fling. She lived in Paris. He lived in Indian Lake. They were universes apart in just about everything.
A clean break was best, she'd thought. Then she'd thrown herself into her spring line.
Part of her had wanted to tell him—had insisted it was the right thing. She remembered the times she'd stared at her phone, punched in his number, then lost courage before the first ring. Lost faith that he would ever want her. As the months passed and her pregnancy progressed, their time together had started to seem like some strange dream. It would never work in the long run. It was easier, for both of them, this way. Finally, she had come to a decision. She would have her baby and never tell Mica. She was capable and responsible and she could raise her child while fulfilling her ambitions for her career. She could do anything.
So she'd thought.
A door slammed, startling her. Grace looked up, but the villa was still. The sun was fading behind a shield of dense, snow-filled clouds. The timer on the white lights in the doorway garland and shrubs tripped. Thousands of tiny lights turned the villa's facade into a fairyland.
The sound must have come from somewhere else.
She drove around to the kitchen entrance, and there he was.
He was dressed in jeans, cowboy boots and a leather jacket over a cream-colored cable-knit sweater. His hair was a bit longer than the last time she'd seen him. The lights over the doorway had come on and glistened in his ink-dark hair.
He'd stopped halfway across the paved area between the kitchen and the stairway to his apartment above the garage.
He stared at the car disbelievingly.
She opened the door and got out. "Mica."
"Grace," he said with a sharp edge of irritation. "What are you doing here?"
Other Books in the Series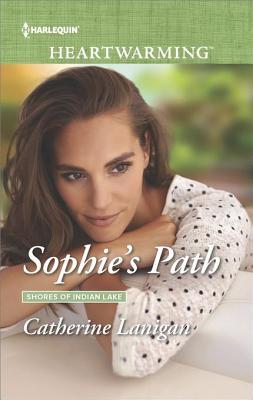 Catherine Lanigan
is the international bestselling and award-winning author of forty published titles in both fiction and non-fiction, including the novelizations of Romancing the Stone and
The Jewel of the Nile
, as well as over half a dozen anthologies, including "
Chicken Soup for the Soul: Living your Dream
", "
Chicken Soup for the Writer's Soul
", and more. Ms. Lanigan's novels have been translated into dozens of languages including German, French, Italian, Spanish, Russian, Portuguese, Chinese, and Japanese. Ms. Lanigan's novels are also available in E-books on Amazon.com and Barnes and Noble.com, Apple Store, Mobi and Kobo. Several of her titles have been chosen for The Literary Guild and Doubleday Book Clubs. Her Vietnam war-based novel,
The Christmas Star
, won the Gold Medal Award Top Pick from
Romantic Times Magazine
and has also won Book of the Year Romance Gold Award from
ForeWord Magazine
as well as Book of the Year Romance from Reader's Preference.
Lanigan is the author of a trilogy of non- fiction books regarding angelic intervention in human life:
Angel Watch, Divine Nudges and Angel Tales
published by HCI and Cedar Fort. Skyhorse published Lanigan's "how-to" book on writing:
Writing the Great American Romance Novel
. Lanigan was tasked by the NotMYkid Foundation to write a non-fiction book addressing teen addictions. Ms. Lanigan's first Young Adult adventure novel,
The Adventures of Lillie and Zane: The Golden Flute
, was published by Cedar Fort.
Currently, she has published eight novels in the Shores of Indian Lake series for Harlequin Heartwarming: Love Shadows, Heart's Desire, A Fine Year for Love, Katia's Promise, Fear of Falling, Sophie's Path and Protecting the Single Mom. Family of His Own pubs July, 2016. She has recently contracted for one more in the series: His Baby Dilemma.
As a cancer survivor, Ms. Lanigan is a frequent speaker at literary functions and book conventions as well as inspiring audiences with her real stories of angelic intervention from her Angel Tales series of books. She is an outspoken advocate for domestic violence and abuse and was honored by The National Domestic Violence Hotline in Washington, D.C. (
THE EVOLVING WOMAN
). She has been a guest on numerous radio programs including "Coast to Coast" and on television interview and talk show programs as well as blogs, podcasts and online radio interview programs.
- 1 winner will receive a $50 Amazon eGift Card and a Prize Pack that includes: autographed copies of Family of His Own and Katia's Promise, a gold edged Paris latte mug, and hand soap in a pretty pump bottle (prize pack to US only, if international winner then gift card only)
- 1 winner will receive an ebook of Family of His Own (open internationally)