Action and Adventure / Romance
Publisher: Grave Distractions Publication
What happens when a Voodoo woman named Labriox Papillon spills her secrets to a young boy who is trying to capture treasure and his childhood crush? Adventure, South Louisiana legends, and love!
In Waterproof, Spencer LeJeune, a nerdy kid that grew up to a young attractive man, puts it all on the line to find the Spanish Treasure Barge and win over Toni Benoit's heart. What starts off to be a reunited friendship turns into a suspenseful hunt for treasure and to outwit a fifth generation pirate from Spain.
Will Spencer win the heart of Toni and find the treasure before it costs him the lives of others and millions in silver and other treasures? Can Toni tame the treasure loving man and keep his focus?
EXCERPT:
Chapter 8
Remnants of the crawfish boil from the night before littered the dock as Spencer pulled his equipment to his boat. Most of the shrimp boats had already left the docks to get an early run before the heat set in.
Spencer had been thinking about seeing Toni at the park and was questioning whether he wanted to stop by the clinic. He walked back to his truck to gather his side-scan sonar and laptop that was neatly tucked away in a waterproof case.
Lugging the equipment back, Dusty stopped washing his boat and called out to Spencer. He'd been cleaning the grease that had accumulated on the floor from his repairs. "That's some sophisticated equipment for checking oyster beds?" His cigar was hanging out of his mouth.
Spencer smiled. "Hard to believe that you haven't blown yourself up with that stogy around all these fumes," he replied.
Dusty just laughed. "Where you heading today?"
"I'm running over to Hackberry Bay."
"Hackberry, in area 13? Is that going to be open this year?"
"I don't know—I just do the reports," Spencer smiled.
Dusty had good reason to ask; the area had been closed to oyster fishing due to the oil spill in 2010. As the third generation of his family to fish the Barataria area, he had survived many storms including Katrina, and nothing was pushing him out.
"What's the dive gear for?" he asked Spencer with a curious look.
"Oyster bed research and recreation, but mostly for oyster beds."
Dusty shook his head in acknowledgment. "You going to the clinic to see that girl today?" he asked.
It threw Spencer that Dusty would know she asked him to stop by. He shrugged. "I've got a long day today."
"So?" Dusty asked.
"Why would you think I would be interested in her?" Spencer asked, wondering if he was overstepping polite conversation.
"Shoot! As a little boy you chased that girl all over the docks and streets."
Smiling, Spencer replied, "Well, that was a long time ago."
"Huh!" Dusty grunted out a sly smile. "You mentioned her four or five times at the crawfish boil last night. But it's none of my business. Be safe out there." He turned to walk back to his boat. Spencer did the same.
Did I mention her too much last night? I did have a few more beers than normal. I hope I didn't say too much. Standing there holding his duffel bag, he wondered, Did I mention the treasure?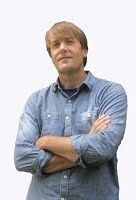 Lee DuCote has traveled the world researching cultures, people, and historical accounts to help create his stories. A native to Louisiana, he writes to give hope and encouragement to others, as well as to entertain and spark the imagination. Lee lives in the Ozark Mountains of Arkansas with his wife and family and is the author of seven novels including Camp 80 that earned him an international book award.